Müv Training
---
Become part of the MUVment
A supportive environment is crucial to attaining desired results. At MÜV, we believe we're stronger together, so you'll be among a community of like-minded, results-driven members who will push you to be your best and exceed your goals.
Friendly, extensively trained staff
MÜV recognizes the importance of surrounding our members with the best people. Our fitness enthusiasts will happily provide support, encouragement, and guidance through every step of your journey.
State-of-the-art training facilities
Our fitness center is designed for maximum results and optimal satisfaction. MÜV helps put the enjoyment back into health and fitness with industry-leading equipment and an atmosphere that will make you excited to keep coming back.
---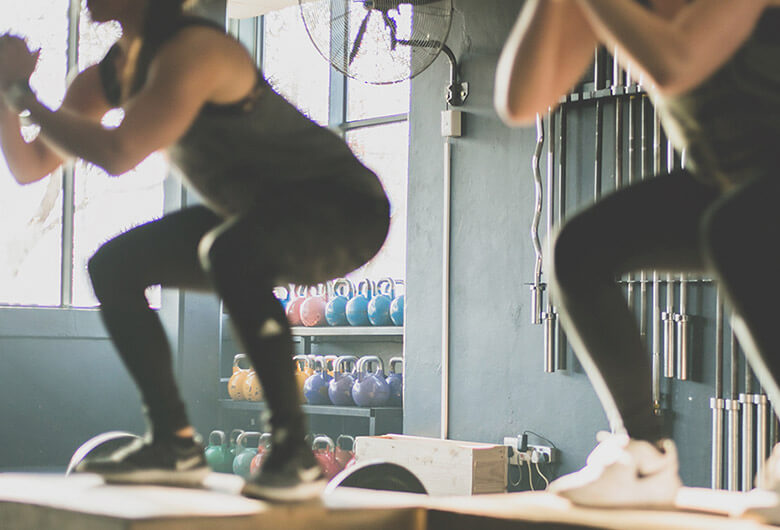 MATRIX EQUIPMENT
---
As the world's premier brand dedicated to serving fitness enthusiasts at home and in the club, Matrix redefines the exercise experience with dynamic performance, sleek design, advanced functionality, exclusive workout programs, and the kind of durability that stands up to rigorous use by multiple users, day after day for years.
---
Free Weights and Plate Loaded Machines
---
The Matrix equipment includes a robust lineup of multi-station machines, plate-loaded equipment, free weights, racks and platforms, along with a variety of optional components. A robust selection of plate-loaded stations is essential to helping serious athletes exercise major muscle groups and reach their ultimate strength potential. Our stations are easy to load, unload and access, helping users get the work they need — exactly where they need it — and keep moving.
---
Classes
---
SPIN45:
Cycling class is located in our spin studio next to the front entrance. Both classes involve challenging drills, consisting of intervals, climbing up hills by changing the resistance, speed play, and getting in and out of the saddle.
MÜV TRAINING:
(Added cost per month-$59/Unlimited classes per month)
-Group training, max of 6 people
-Takes place in a functional training area, located on the blue turf
-Great for all ages and fitness levels
-Mixture of strength-based workouts and HIIT (high intensity interval training)
-Small class sizes mean trainers are able to tailor the workout to each individual
-Support and accountability working out alongside your peers
*Must register for 1 week free trial at the desk or by email before taking the class
 BOOTCAMP:
-High intensity mixed with strength
-Good for all ages and fitness levels
MAT PILATES
-Concentrates on building strength with an emphasis on core strength
-Takes place in the stretching room
STRETCH YOGA
-Helps promote flexibility and strength
-Dynamic and static stretching that blend yoga postures, pilates, resistance training
BODY IN MOTION
-Is a motivating blend of yoga that features elements of tai chi and Pilates.
-Designed to build strength and improve flexibility.
---
Contact drewclark564@gmail.com for more information!